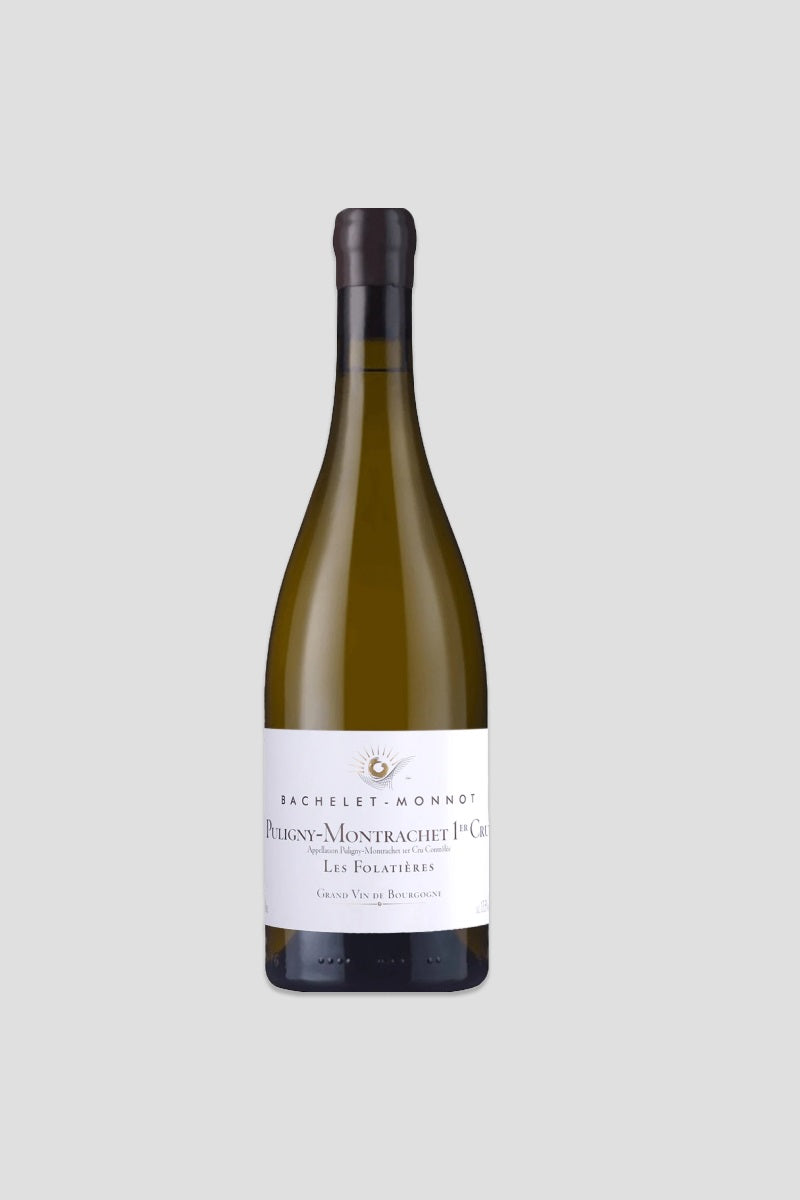 Domaine Bachelet-Monnot Puligny-Montrachet 1er Cru 'Les Folatières'
Description
The brothers work a low-yielding, 40-year-old parcel of vines in this highly regarded terroir, right next to those of Leflaive and just below the Truffière vineyard. The name Folatières is said to derive from folles-terres (or 'crazy earth'), probably due to the violent erosion that can occur on these slopes during heavy rain. It's a vineyard that sits, literally, a stone's throw away from the Pucelles and Clavoillon 1er Cru vineyards (bordering the latter). It also lies at the same altitude as Chevalier-Montrachet. So, it's a very serious terroir. Bachelet-Monnot's parcel—at around half a hectare—lies in the lower eastern pocket of the vineyard, where the soil is very rocky. This parcel always produces tiny bunches of fruit with little juice, and Marc Bachelet notes that although the vines are "only" 40 years old, the plants behave as if they are twice this age. The 2020 is a silky, super vibrant and intense white Burgundy of great class. 
Five star wine "Very fine pale lemon yellow. The nose is exquisite just perfectly balanced, fine, balanced ripeness. Perfumed but not exotic. A little bit of magic in the glass. So much concentration here yet with a vivid freshness to finish. Convincing!" 94-96 points, Jasper Morris MW, Inside Burgundy
"The 2020 Puligny-Montrachet 1er Cru Les Folatières has even more mineralité on the nose than the Les Referts, displaying brilliant delineation and concentration and hints of apricot and white flowers that come from the millerandé berries. The palate is very well balanced with a fine bead of acidity, and so much energy and tension. Quite saline toward the finish, with grapefruit and lime lingering on the aftertaste. Simply superb." 93-95 points, Neal Martin, Vinous
Join the mailing list
Gain exclusive specials, notifications for events & tastings, plus our monthly features directly to your inbox.