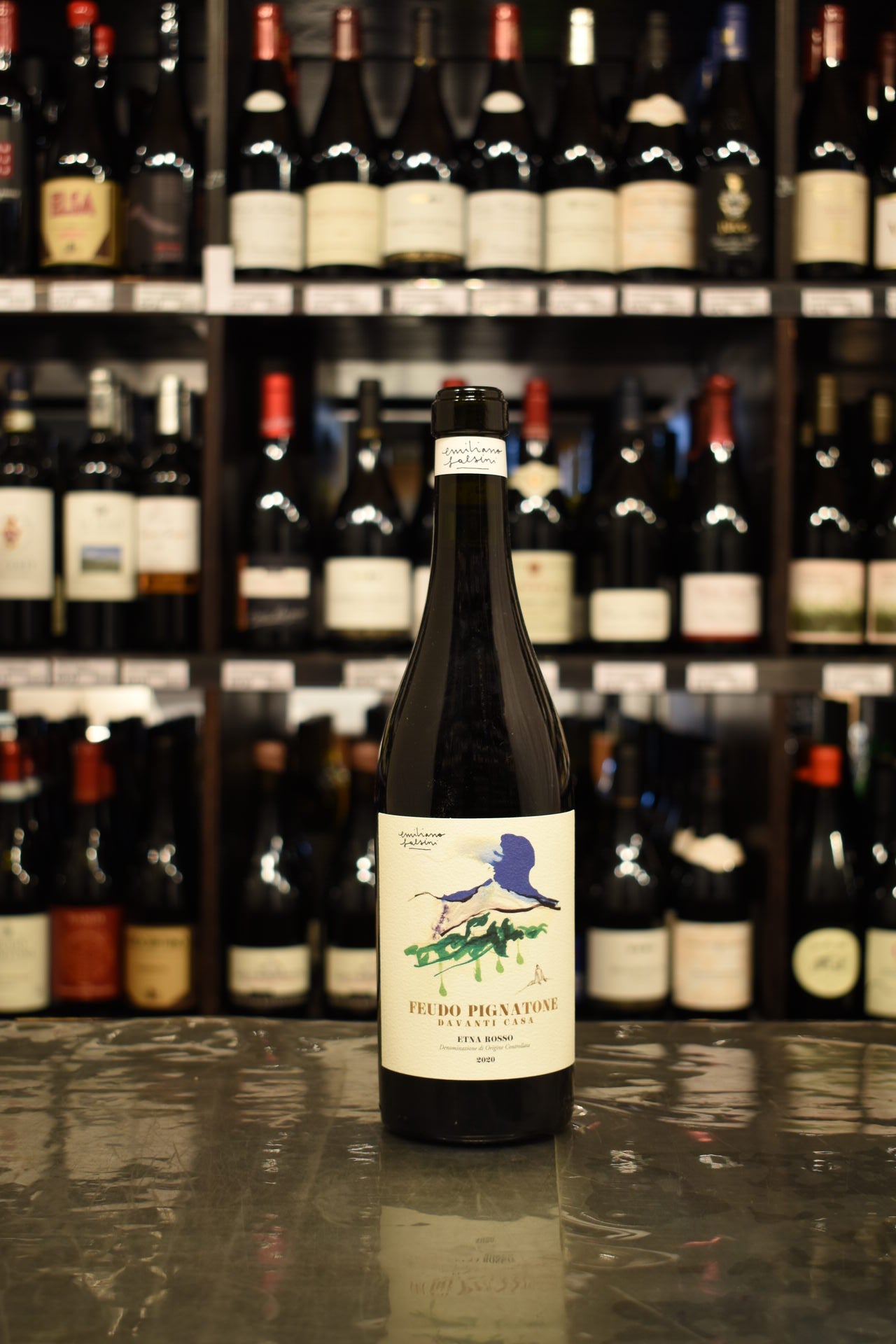 Emiliano Falsini 'Feudo Pignatone Davanti' Etna Rosso
Variety
Nerello Mascalese
Description
Feudo Pignatone Rosso Davanti Casa is created from a selection of Nerello Mascalese grapes from ancient vines grown organically on the contrada (an ancient estate usually aligning with an historic lava flow) of the same name in the municipality of Randazzo on the northern slope of Mount Etna at an altitude of approximately 700 metres. The grapes used for Feudo Pignatone Rosso Davanti Casa come from hundred-year-old vines. The bunches are meticulously selected in the vineyard, followed by the separate vinification of every single parcel so as to produce a wine reflecting the identity of the terroir and the contrada. A wine full of energy, with a rare elegance and finesse, and excellent scope for development over time. Winery Notes.
Join the mailing list
Gain exclusive specials, notifications for events & tastings, plus our monthly features directly to your inbox.