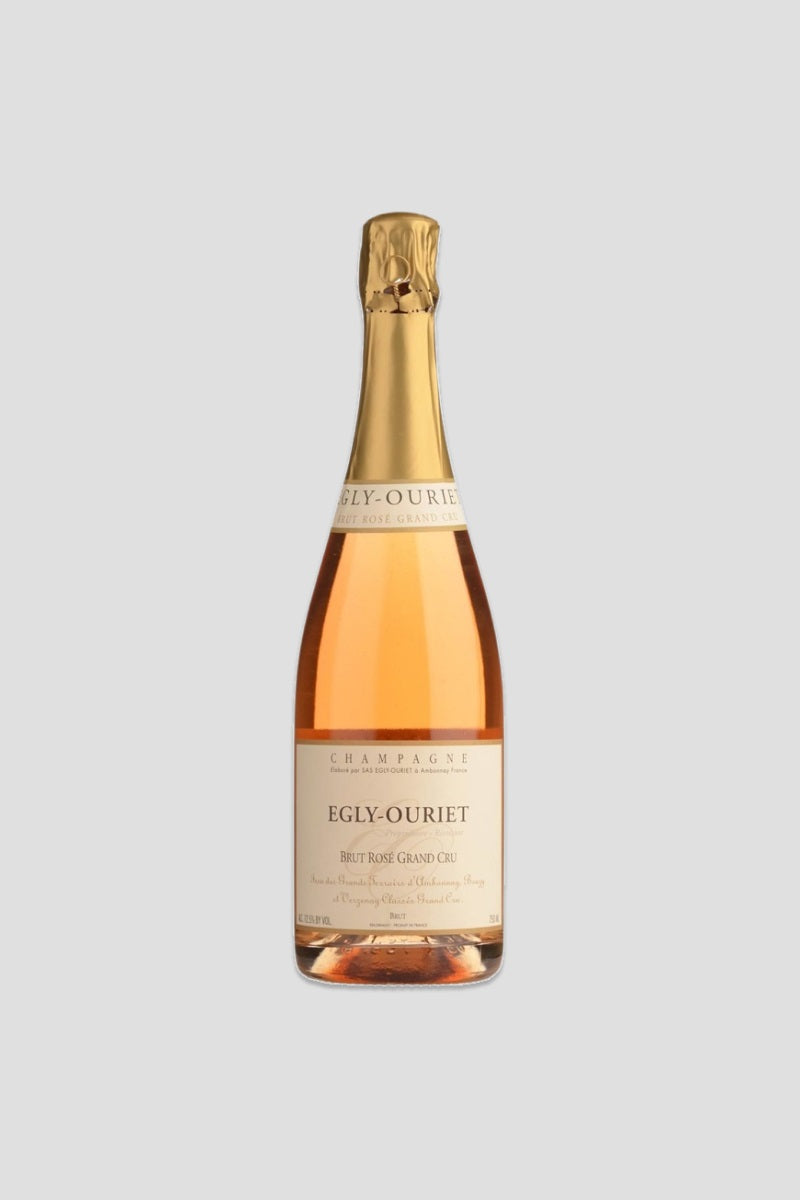 Egly-Ouriet Grand Cru Rosé
Description
Vintages: 2017 (50%), 2016 (30%), 2015 (20%), Bottling: 2018, Disgorgement: July 2023, Time on lees: 60 months

We say it every year and we'll say it again; this is arguably the greatest rosé wine of Champagne. Why is it so good? Well, the first reason is that the fruit comes from 100% Grand Cru estate vines grown by one of the most meticulous vignerons in the region. Then there is the five percent of Egly's 2015 Coteaux Champenois Rouge—the finest red wine of the AOC in our opinion, and not only ours! This red Pinot gives the wine its colour and a great deal of its vinous character. The blend is 70% Pinot Noir and 30% Chardonnay with 50% from the 2017 vintage and the reserve wines split between 2016 and 2015. The dosage is a negligible two grams per litre. Interestingly, this is always Egly's most delicate wine. It's unbelievably fine, perfumed, delicate and red-fruited; something truly special. It's also now bottled in dark glass, protecting it from light strike.


Join the mailing list
Gain exclusive specials, notifications for events & tastings, plus our monthly features directly to your inbox.